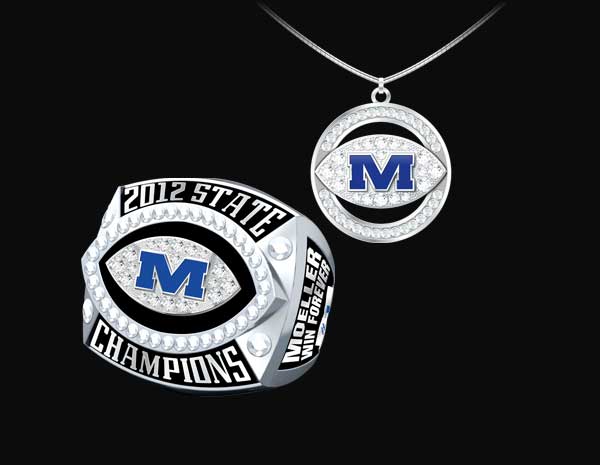 The players earned their rings, now it's your turn to own a piece of the championship. This exclusive, limited edition collection was created by the same jewelers who created the team rings and features one-of-a-kind products. You were there for the win, now bring home items commemorating a season full of memories.

From on the field to in the fan's seat, the Championship Collection – new from Jostens – speaks to everyone who's in it to win it. Whether you've been busy training or busy cheering, you've worked hard all season to show your dedication to the sport. Let it pay-off in the form of your Championship Collection. Handcrafted, customizable, and long-lasting, there's no better way to relive the highlights of your season and show your support.
Customizable with things like the team name, colors, mascot, and player name, this bold, new collection features an array of styles, so no matter what symbol of pride you pick, you'll be able to cherish it throughout the years.