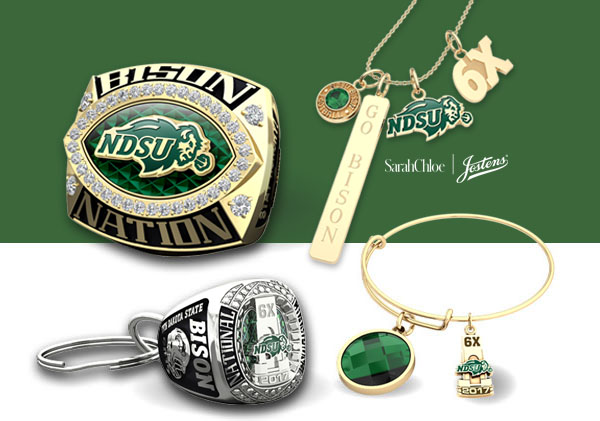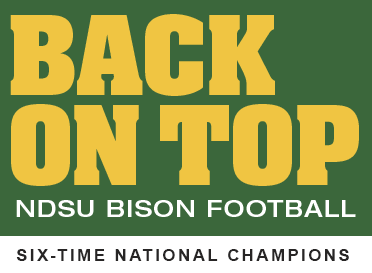 Celebrate the Bison's sixth National Championship in the last seven years. Be a part of the dynasty with NDSU jewelry, keepsakes and memorabilia from the limited edition Official Fan Collection.

The 2017 North Dakota State University Championship Ring commemorates the Bison's sixth championship in seven years.

The ring top features the Bison logo set atop a raised dimensional image of the NCAA Championship Trophy. Embedded in the inner bezel of the ring are 16 princess-cut stones representing the 16 games played during the 2017 season. Six round shamrock spinel stones represent the six championships earned by the Bison in the last seven years.

Engraved on the bottom bezel of the right side of the ring is the phrase "Standard Over Feeling" – a source of inspiration gained from motivational speaker Will Compton of the Washington Redskins. Below the phrase, each ring is personalized with the name of the player or coach and the player's position or number. An image of the Fargodome – home of the Bison – is also featured.

The left side of the ring features the Bison's 14-1 record, as well as the team's motto, "Empty the Tank." The inside arbor of the ring includes a pictograph with the letters "MT" (empty) appearing on an image of a fuel tank. The year of every NDSU Bison football championship is also listed on the inside of the ring.