HOW TO PERSONALIZE YOUR YEARBOOK
Want to give your yearbook a personal touch? Jostens offers an entire slew of cover personalization options that can make your yearbook even more special than it already is (which is pretty darn special). Customize your cover with your name, a crest, a monogram or up to four icons that represent your hobbies, affiliations or accomplishments.
Monograms
Who are you without your initials? Monograms make it easy to differentiate your yearbook.
Crests
Get a special crest stamped on your cover that shows off your personal tastes and your grad year.
Cover icons
What are you in to? What fires you up? Golf perhaps? Maybe photography, motorcross or National Honor Society? Whatever it may be, customize your yearbook cover with icons that are meaningful to you. Whether it's graduation-related (grad year, grad cap), an interest, a hobby, a passion or an organization, you can personalize your yearbook to make it all about you.
Here's a look at some of our most popular icons: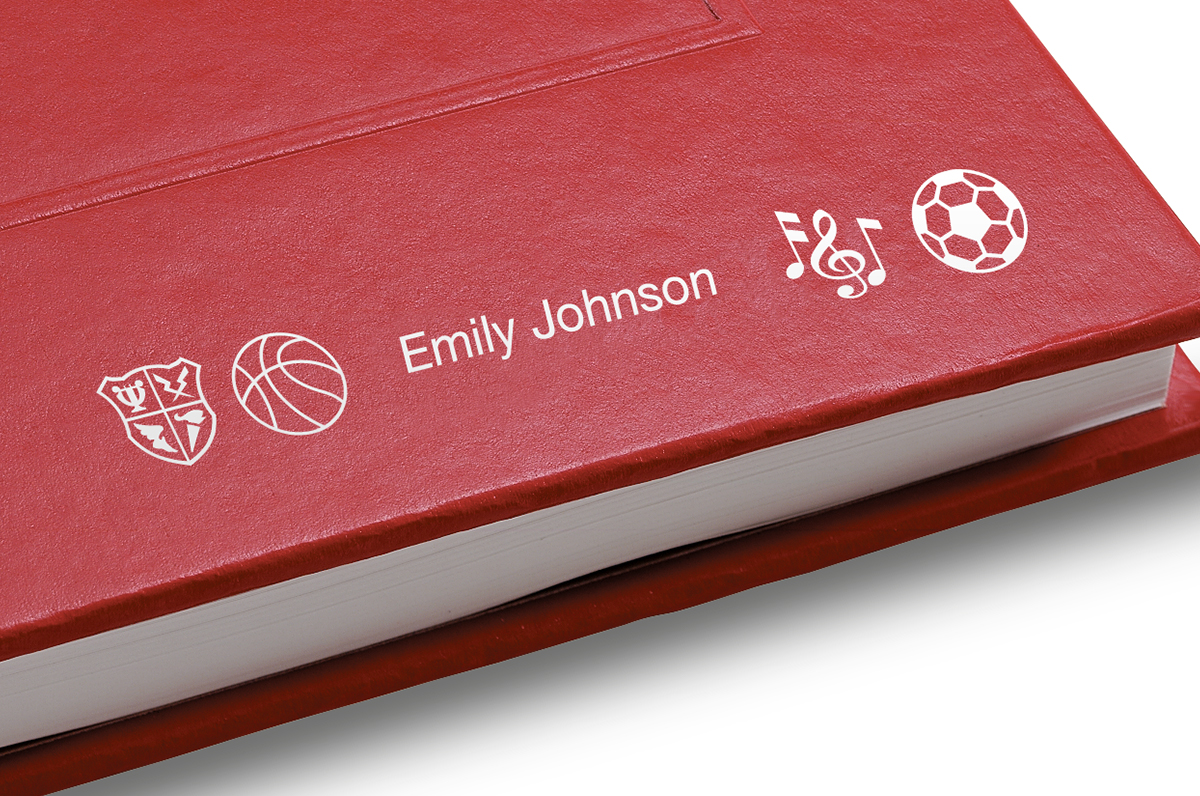 And here's four of our most unique icon options: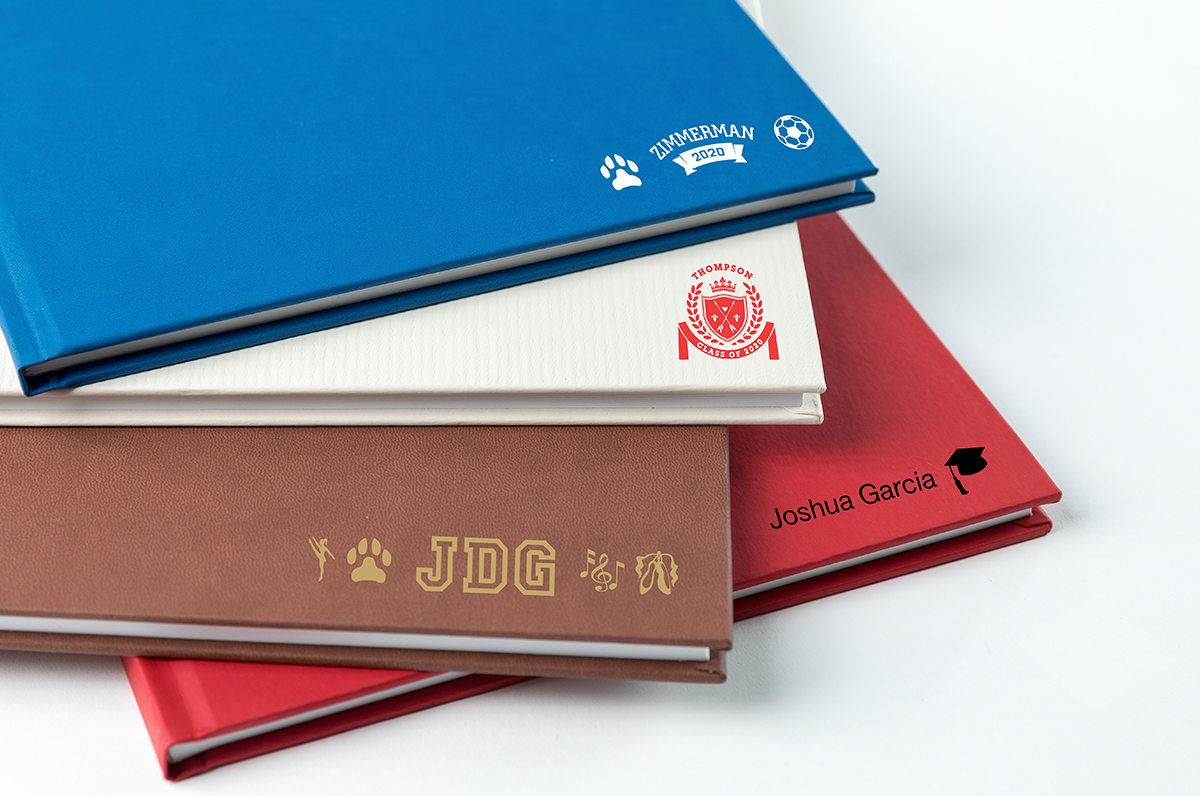 *Important: Not available in all schools. Visit your school's yearbook page for available options.*
Order your yearbook
With a Jostens yearbook, you're able to treasure the names, faces and events that make this time so special.