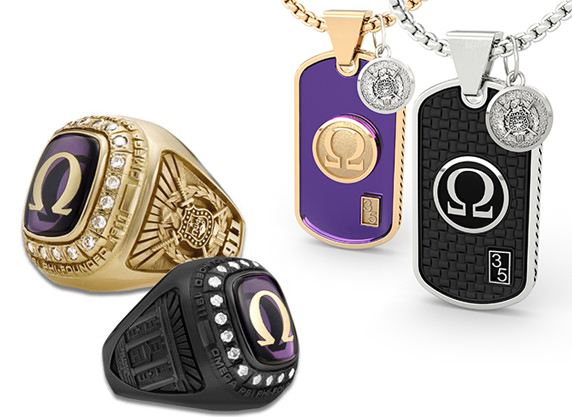 The ultimate symbol of fraternity and friendship. The Omega Psi Phi Membership Ring was designed to celebrate the more than a century old story of a historic fraternity, its founding beliefs and its membership worldwide. It's the first member ring designed and crafted just for Omega men.

Crafted in multiple metal options, the ring top features an amethyst spinel stone, surrounded by 20 round brilliant-cut stones, representing the 20 pearls of Omega.

Jostens is proud to partner with Omega Psi Phi to create your fraternity's membership ring. Jostens is your most trusted partner in celebrating moments that matter and the leader in rings that commemorate special occasions and organizations.

LEFT SIDE

The left side of the ring features Thirkield Hall on the Howard University campus, where the fraternity was founded.

RIGHT SIDE

The right side of the ring features the official shield emblem of Omega Psi Phi, along with the founding year of 1911.