High School Jewelry Metal Choices
High School Jewelry Metal Choices
Guide to Selecting Your Metal Quality
Jostens offers a variety of metal choices featuring white and yellow gold, Silver Elite®, Solaris Elite™, Forged Iron (NEW!), SunCast™ and Lustrium®. Select designs may also be available in Sterling Silver, ShadowCast®, DualCast® Yellow or FireCast™.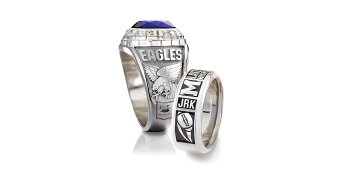 White Lustrium
Durable and affordable, this exclusive silver-toned finish gives you a ring that shines beautifully in the face of day-to-day wear.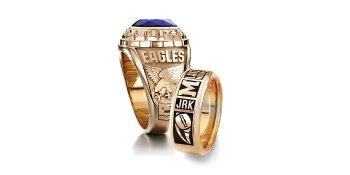 Suncast™
Show your brilliance with this stunning, sun-kissed gold finish. Quality AND vibrance? Yes, please.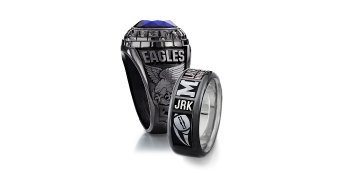 ShadowCast®
Bold meets beauty in this striking rich black finish, no wonder it's a bestseller.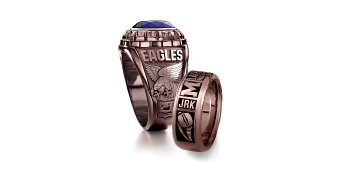 Firecast™
Lovers of copper will swoon over the standout quality of this radiant, fiery finish.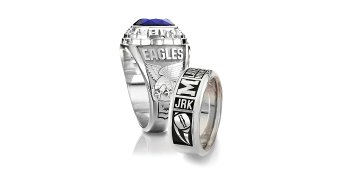 Silver Elite®
Shimmering with quality, this best-selling finish features a blend of silver and other precious metals that'll make your ring brilliantly shine.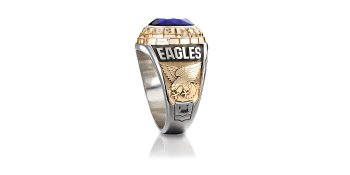 DualCast®
Can't decide on gold or silver? Get the best of both worlds with this two-tone finish, combining 10K yellow gold accents with the strength of silver-toned metal.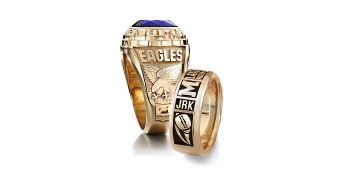 Solaris Elite™
A stunning symbol of your achievement, this yellow-blend finish boasts the perfect combination of metals to create a beautiful, brilliant and durable finish.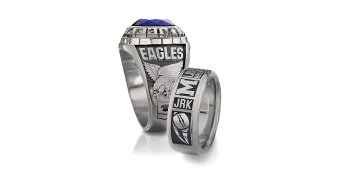 Forged Iron
Like an authentic vibe? This semi-matte finish with gray antiquing will give your ring a handcrafted artesian look you'll love.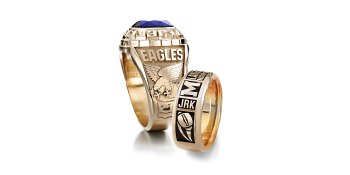 Yellow Gold
The timelessness of gold, in its most classic form. Available in 10K, 14K or 18K, and the higher the karat, the higher the percentage of gold in your ring.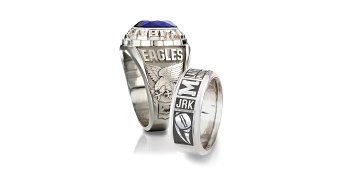 White Gold
The high-quality precious metal prestige of gold, in the cool look of silver. Available in 10K, 14K or 18K, and the higher the karat, the higher the percentage of gold in your ring.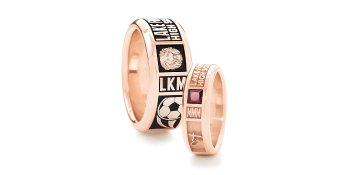 Rose Gold
Gold gets the glamorous treatment with this warm, stylish tone. A Class Band and Cordaline ring exclusive metal.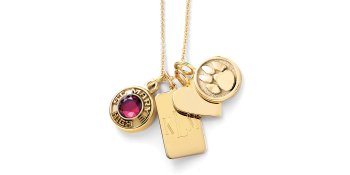 14K Yellow Gold Plated
The Sarah Chloe gold plated styles feature a 14K yellow gold plating over a Sterling Silver base, for an added layer of elegance.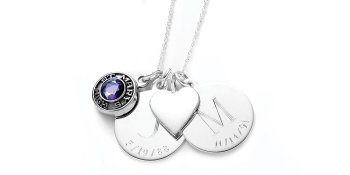 Sterling Silver
A quality metal choice that is durable and timeless. Available on select jewelry designs, including the all new Evolve® ring.