THE ART OF CHAMPIONSHIP RING STORYTELLING
Jostens is proud to celebrate the Atlanta Braves 2021 World Series title with a ring that contains artful details and features never-seen-before on any championship ring.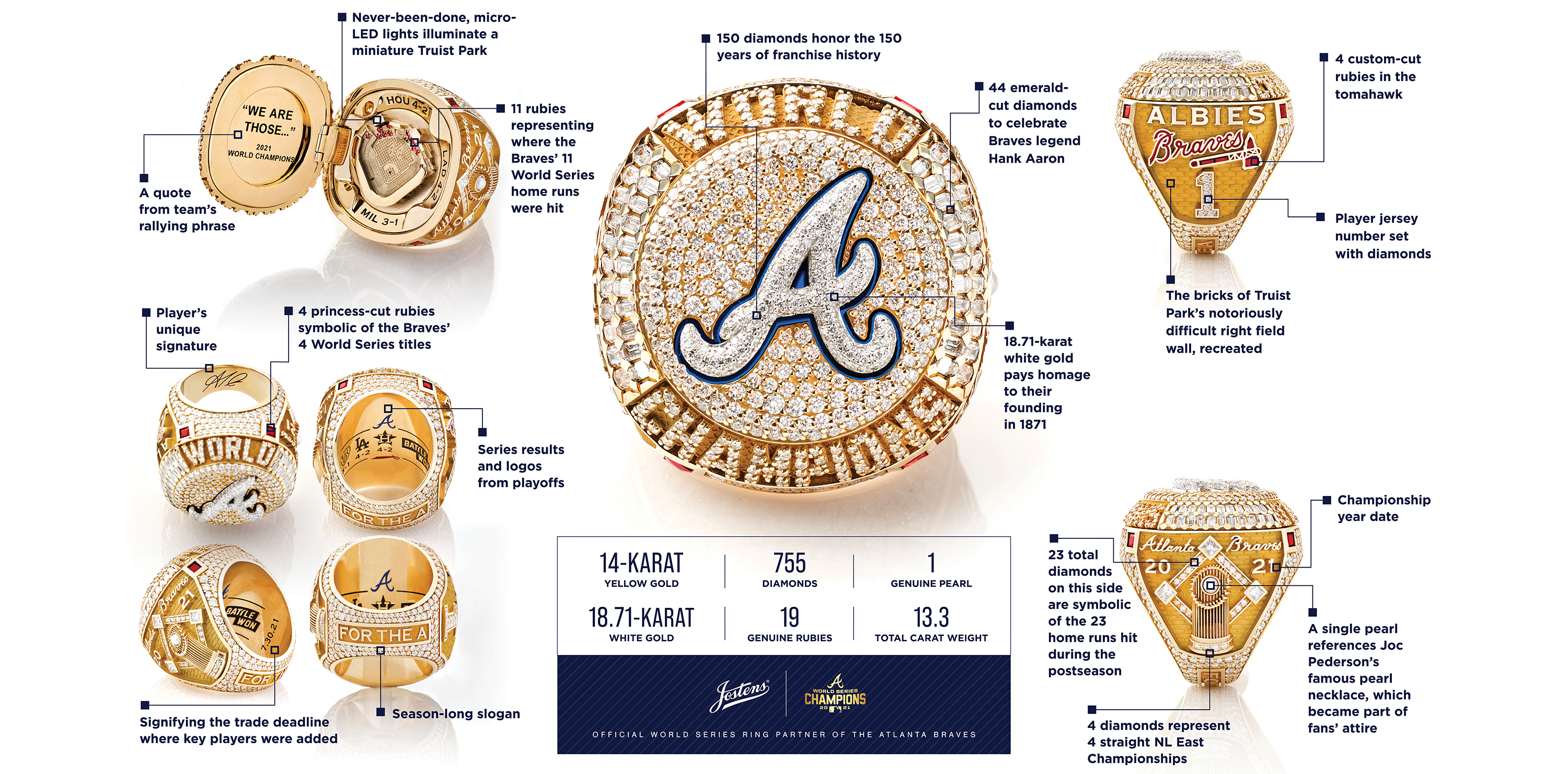 INSIDE THE ATLANTA BRAVES 2021 WORLD SERIES RING
Celebrating the Braves 2021 World Series title, this Championship Ring is the first-ever to feature working LED lights on the interior of the ring top. Their unique championship journey is captured throughout the ring in incredible detail – take a closer look at the storytelling.
The Storyteller of Champions™
Jostens has captured the stories of more NFL, MLB, NBA, NHL, MLS, IndyCar and NASCAR® champions than any other organization. Wear it proud!
MLB
NFL
NHL
NBA