During summer break students and teachers stay active -- often doing the things they love most. And with a number of yearbooks making the move from traditional yearbook organization to chronological, including this important window into the lives of our school communities creates an important coverage opportunity for yearbook programs.
Incorporating summer coverage can be tricky. While some summer events can be covered by yearbook staff, other summer activities might only be included by requesting photos from your student body. Organizing your summer coverage into categories can be a great place to start.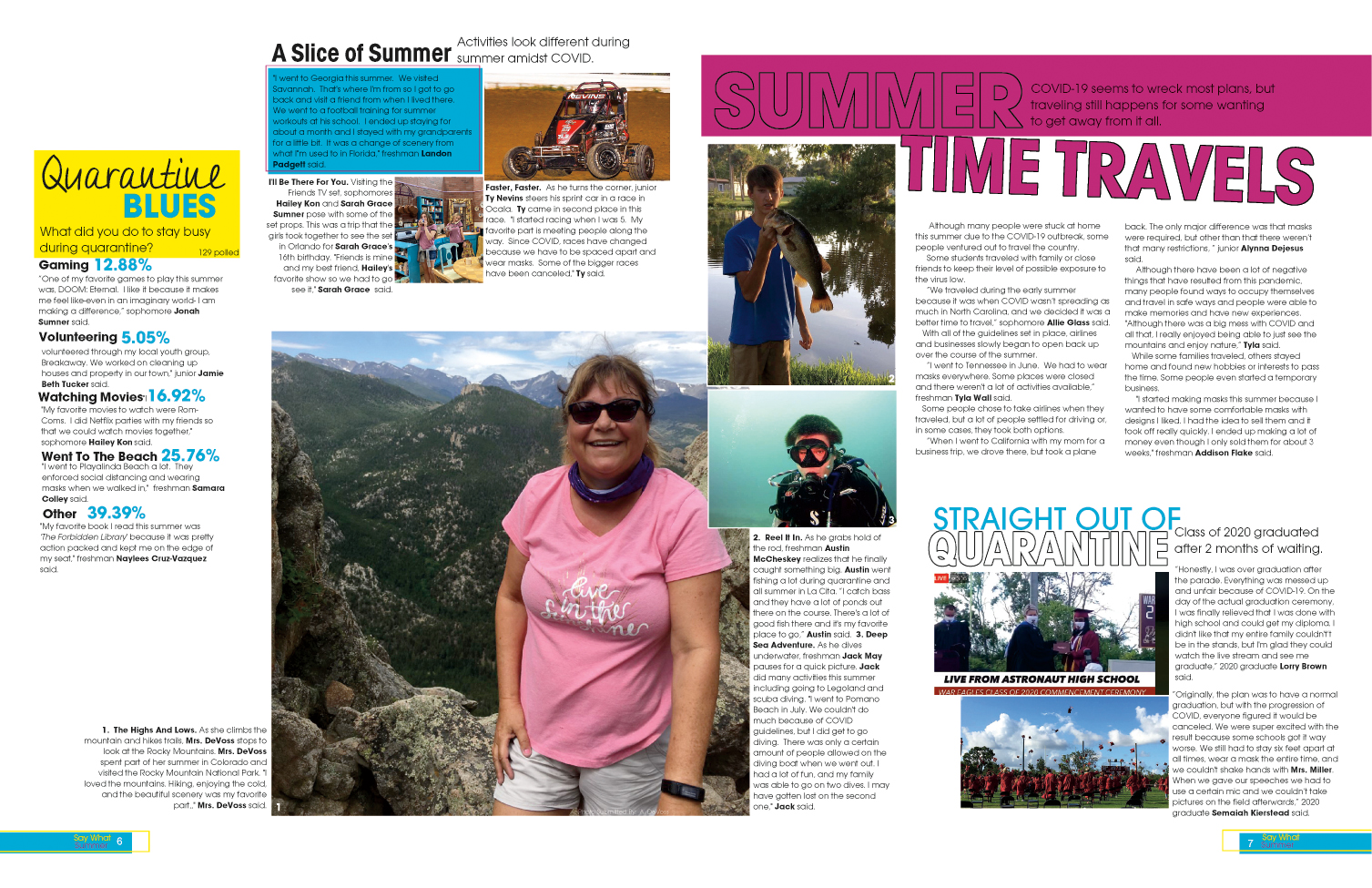 Astronaut High School, FL
1. Vacation Coverage
Even in the pandemic, many students and families found safe ways to travel, which is exactly what was covered in this summer spread. While your yearbook staff can't travel alongside every member of the school, vacation photos are some of the easiest to have submitted because many people already take photos to remember the places they go and the people they visit during summer.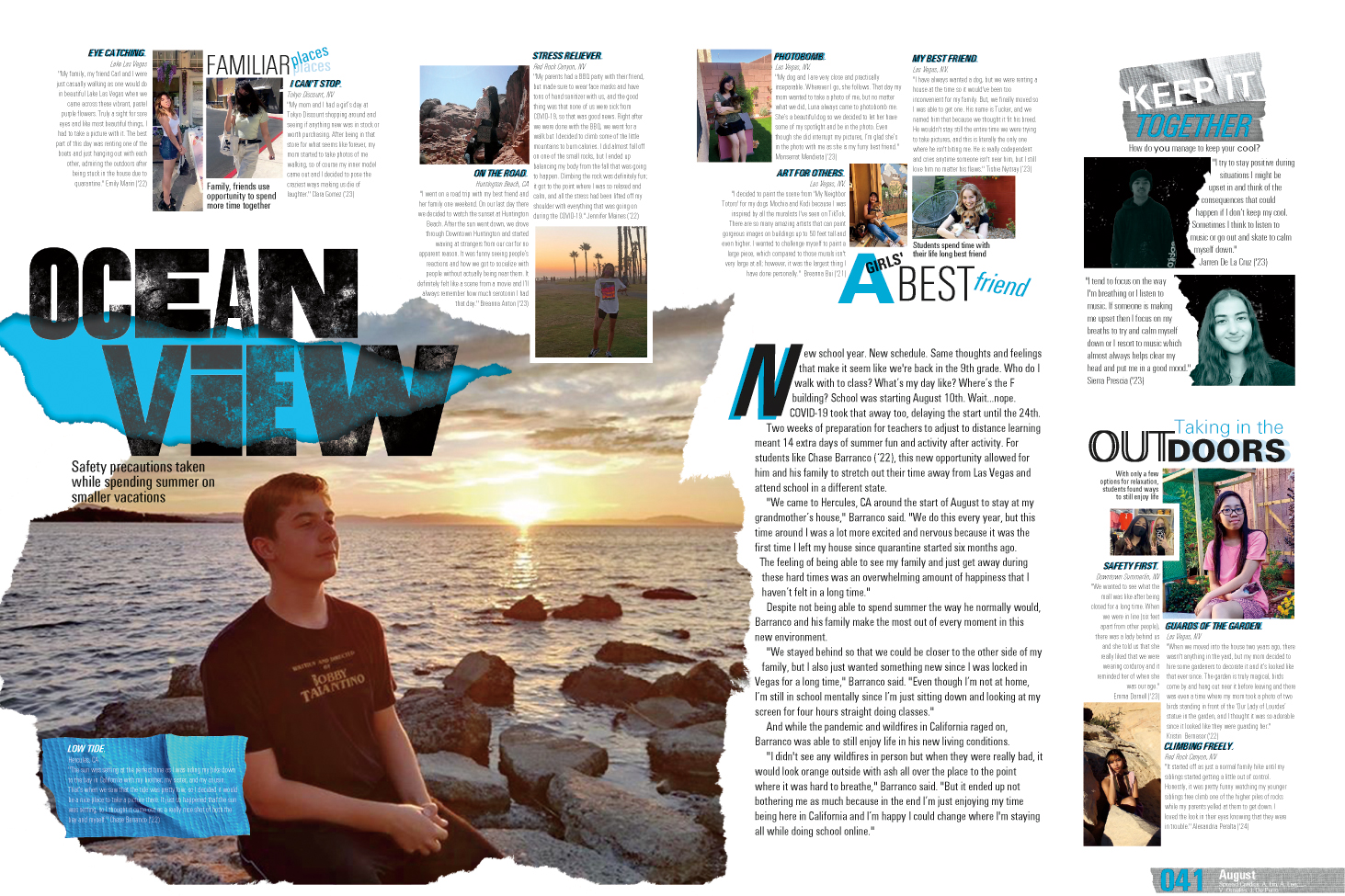 Southwest Career and Technical Academy, NV
2. Camps
Whether students attend summer camps or are summer camp counselors, the summer is filled with exciting educational opportunities, which often align with student participation in school clubs and groups, which make them excellent opportunities for storytelling coverage and content creation.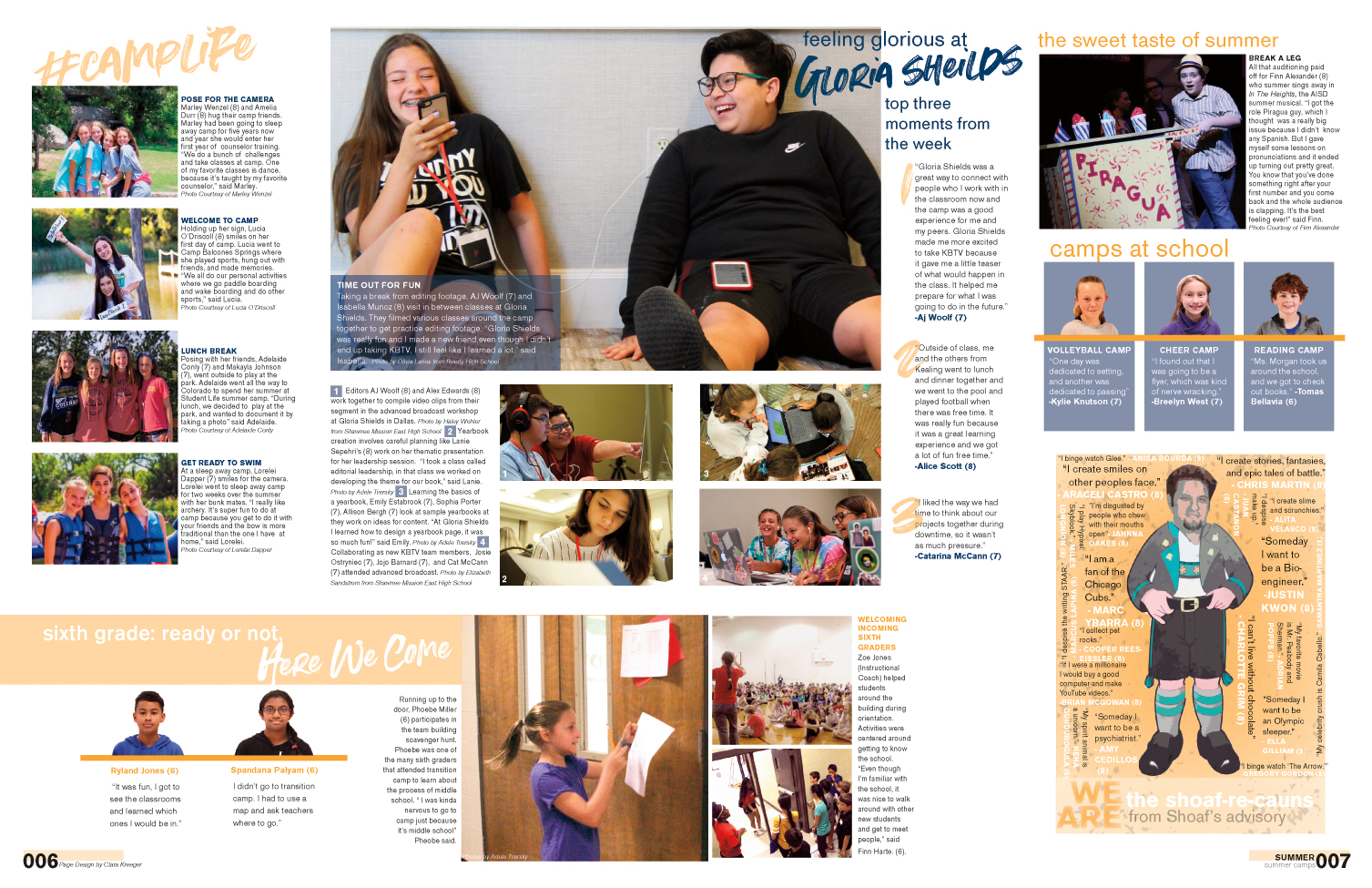 Kealing Middle School, TX
3. Newsworthy Events
Summer yearbook headlines often center on what is going on in the world. Consider sharing current events in a way that uses visual storytelling and focuses on student experiences.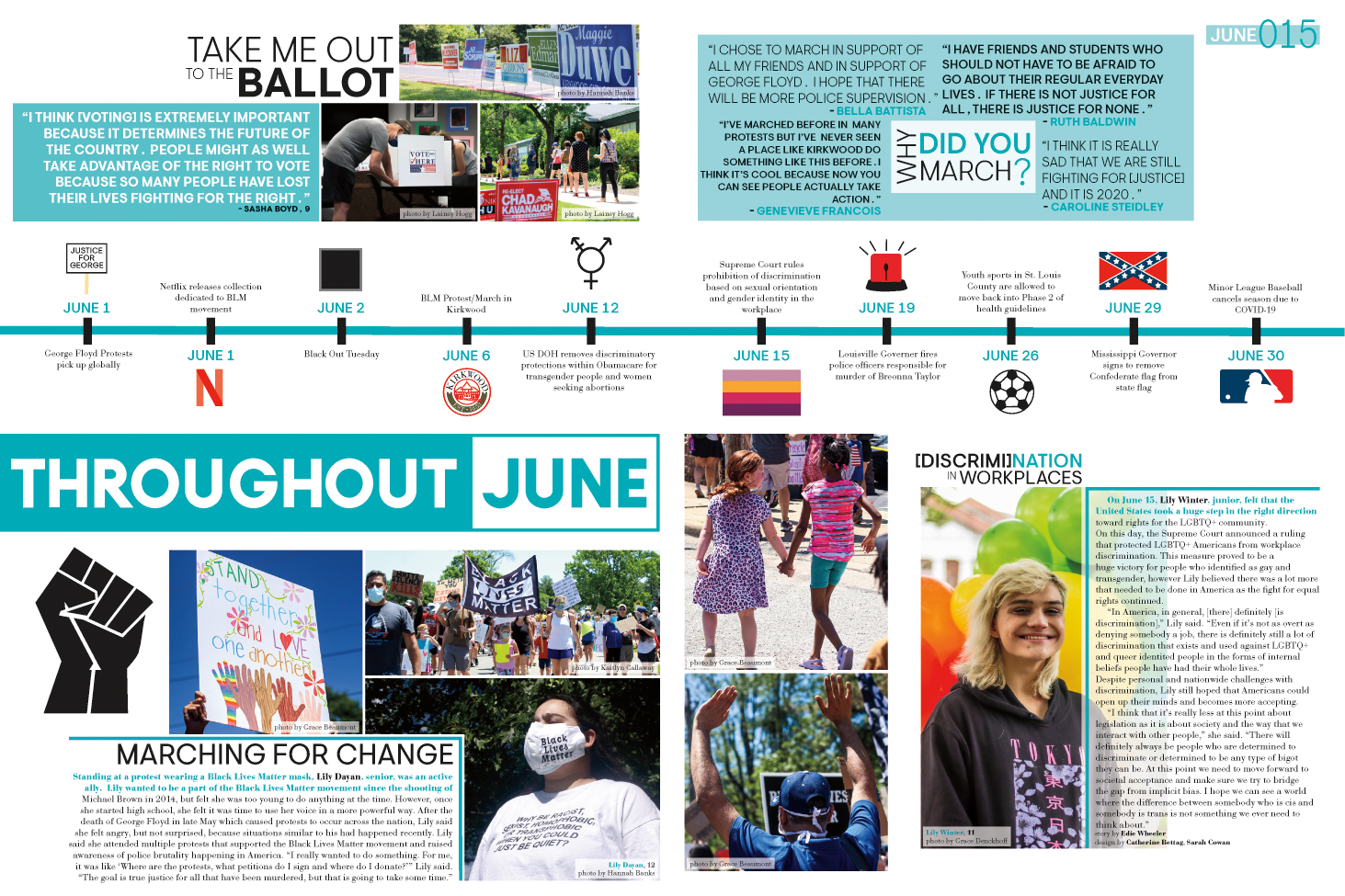 Kirkwood High School, MO
4. Sports and Interests
Summer is a great time for students to brush up on their sports skills and for yearbook students to practice their yearbook photography skills. Consider assigning some members of yearbook staff to cover student athletes and capture some more non-traditional sports stories for the yearbook.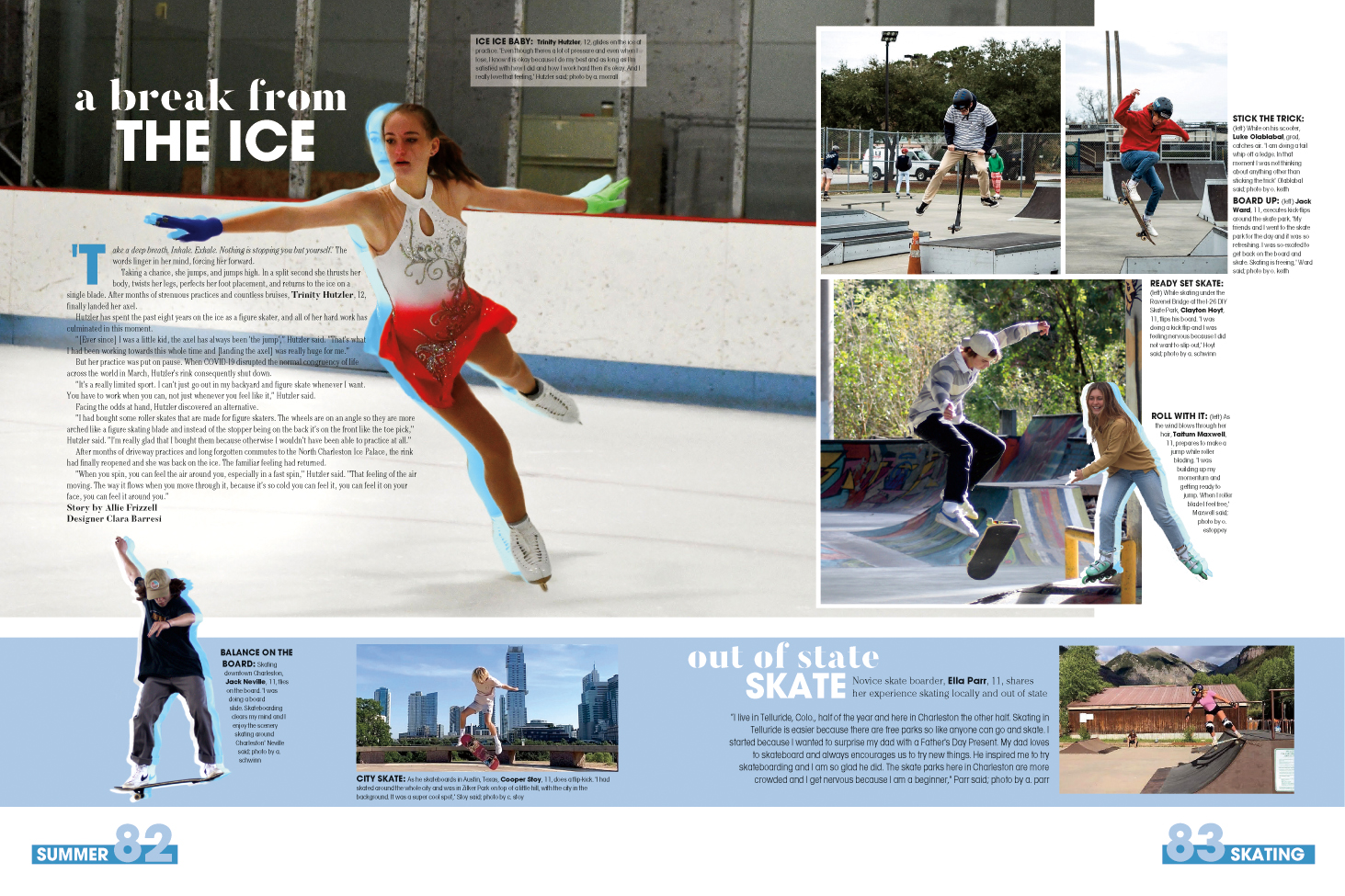 Wando High School, TX

5. School Events
It's true that many school activities go into hibernation during the summer, yet there are typically a number of back to school events for both new and returning students for new members of yearbook staff to learn and practice photography skills that make outstanding opportunities for coverage.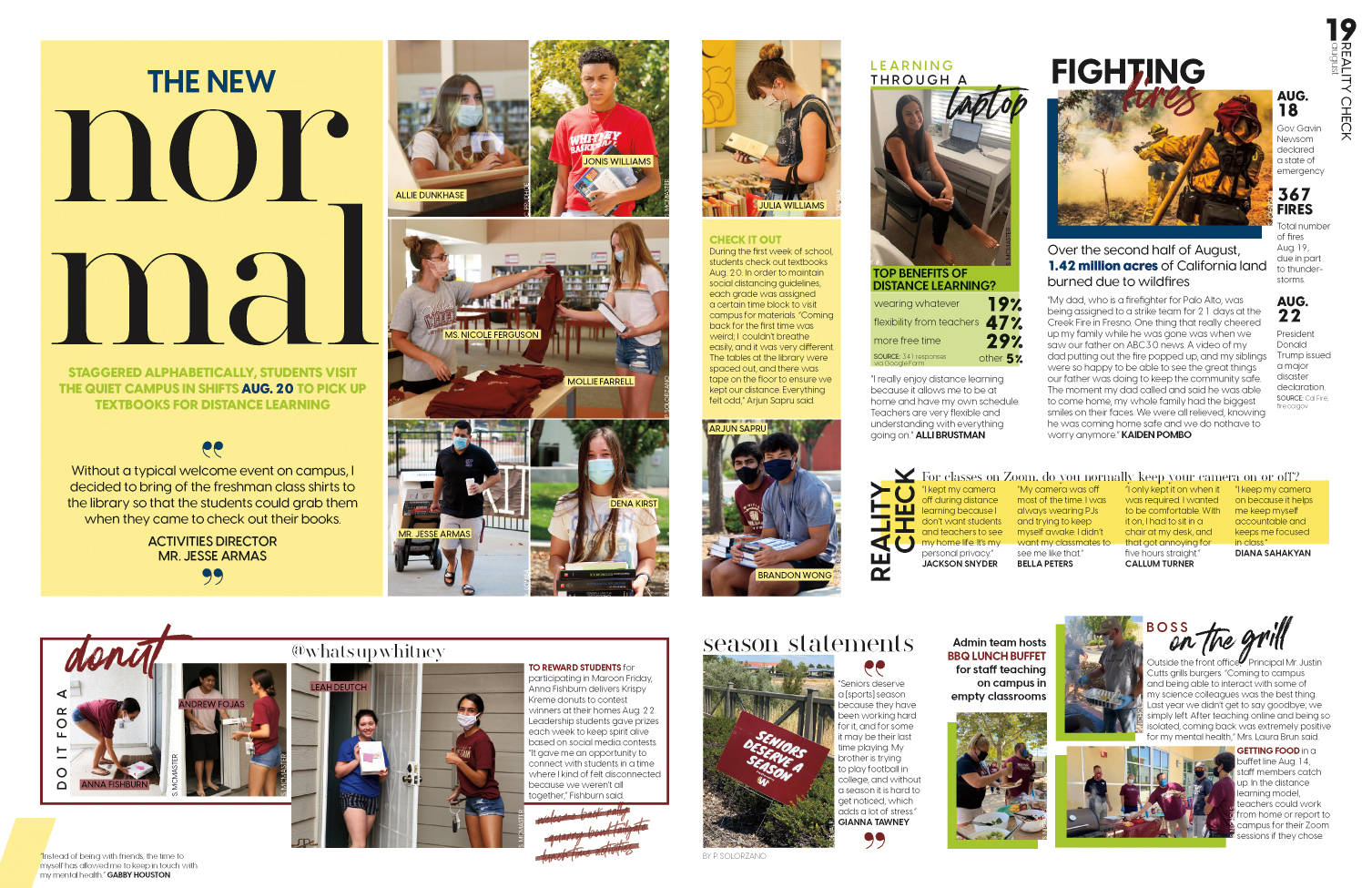 Whitney High School, CA